產品規格:
材質:純石鹼成分(30%脂肪酸鉀、脂肪酸鈉)
規格:1000ml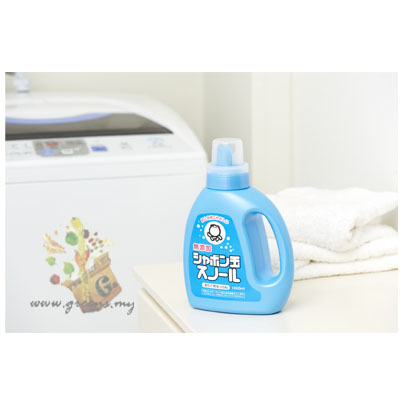 Volume:1,000ml
Ingredients:Palm Kernel Oil, Oleic Acid, Potassium Hydroxide, Sodium Hydroxide (Lye)
 Shabondama Snowl Liquid is additive-free liquid detergent for all. It brings you and your family members to experience soft and fluffy clothes without using any softener. In spite of that, it is recommended by Japan Atopic Dermatitis Patients Association as one of the best laundry detergent for Atopic Dermatitis patients. Rest assured that your clothes are now clean and safe from harsh chemicals residue.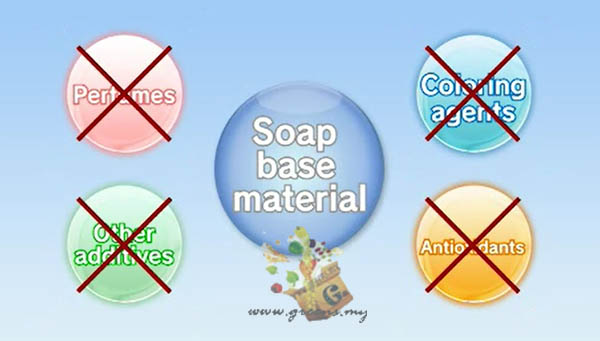 Usage Instructions:
For Full/Semi- Automatic Washing Machine         For Top & Front Loading Washing Machine (Drum Type):              
(Auto-Dual Tank Washing Machine):                      
| | |
| --- | --- |
| Water Volume | Usage |
| 30L | 50ml |
| 45L | 75ml |
| 55L | 90ml |
| | |
| --- | --- |
| Cloth Weight | Usage |
| 3kg | 40ml |
| 6kg | 50ml |
Washable type of clothes: Cotton, Hemp, Rayon, and Synthetic Fiber
Note:
For stubborn dirt or stain, apply Shabondama Snowl Liquid on it. Then, you may tentatively choose to soak it with water or cleanse it directly with water.
If you want softer clothes, you may opt to add in some Shabondama Mutenka Rinse.
 Features:
Recommended by Japan Atopic Dermatitis Patients Association (Note: Atopic Dermatitis is a type of eczema).
You and your family members are stress-free from chemicals residue.
Additive free soap-based detergent. No additional surfactants, preservatives, optical brighten agents (OBAs, FBAs, FWAs), colourings, and fragrances.
Safe and economic choice because softener are not required for you & your family comfy clothes.
Environmental Friendly Laundry Soap Liquid with biodegradable ingredients.
Suitable for machine and hand washing.