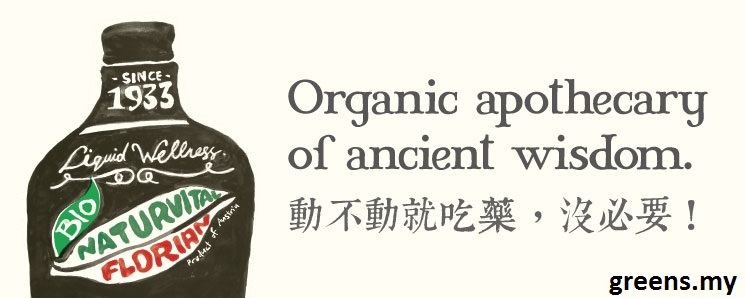 Over eating, irregular eating or poor digestion power often bring heavy and unpleasant feeling in the stomach. Get relief with the valuable bitter substances found in Artichoke Plus Digest, which also protect the liver from stress and toxins. 


"The more bitter it is, the better it is for our digestion".  
Contains powerful combination of bitter plants to activate our digestive system:
Artichoke: Release the power of our liver!
Activate liver function
Increase bile secretion
Contains a bitter compound: Cynarine
Bitter weeds: Release all our digestive enzymes!
Stimulate secretions and enzymes of all major digestive organs

Mouth, stomach, liver, gall bladder and pancreas
Dandelion: Unblock the liver and gall bladder
Reduce inflammation of liver and gall bladder
Best for those who wish to improve digestion and related conditions. Good digestion also helps improve the skin (complexion & over-sensitivity) and cholesterol control.
For better results, use in combination with #02 Naturvital Florian "Milk Thistle".
Product Highlight
No chance to feel full and unwell!
Quality
Certified organic by Austria's Bio-Garantie.
Naturally complete with more vitamins, minerals and bioactive substances as the WHOLE plants/ fruits are used. Only high antioxidants fruits were chosen and harvested at the highest point of maturation.
Naturally liquid. More readily absorbed by the body than capsules or powder.
Use direct pressed juice. NOT from concentrate.
No alcohol.
No preservatives, colouring or flavouring.
No added sugar or artificial sweeteners.
No thickeners.
Gluten and lactose free.
Vegetarian/vegan friendly.
Ingredients
Peach puree*, apple concentrate*, red grape juice*, herb infusion*(bitter weeds, artichoke, dandelion leaf, holy thistle, blessed thistle).
 * All ingredients are from certified organic cultivation.
Country of Origin
Austria
======================================================
Discover the wisdom in plants
Besides the commonly known vitamins and minerals, plants also contain bioactive substances. Did you know that the red pigments in apple skin protect the fruit from ultraviolet rays and free radicals? It contains valuable phytonutrients like polyphenols, carotenoids, flavonoids and anthocyanins. The evolution of plants over millions of years has resulted in the development of these substances formed through natural selection to survive.
The substances that have been protecting the plants can be beneficial to mankind too, as plants struggle to survive in the same environmental threats such as bacteria, viruses, fungi, aggressive sunlight, and free radicals. Hence, in our herbal-fruit elixirs, we combine naturally sourced bioactive substances from both herbs and fruits, which contain valuable phytonutrients.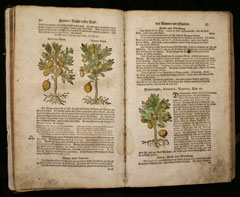 Remedies from the ancient wisdom.
For over 75 years, we work on plant remedies inspired by time proven recipes, the wisdom from traditional herbal remedy, Chinese medicine, Ayurveda and Tibetan medicine.
Fruits at their fullest.
Fruits chosen are not merely for their taste, but their healing properties too. We use various berries, apricots and red grapes, which are superfruits with highest antioxidant content. Strictly no fruit concentrate. Juices and puree are pressed directly from fruits at their highest point of maturation which contain the richest amount of bioactive substances.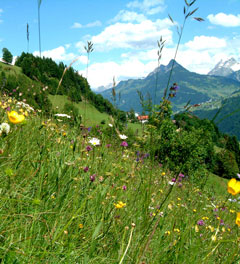 Herbs from over 80 varieties.
We use over 80 different organic herbs and spices, all rich in beneficial bioactive substances such as bitter constituents, tannins, antioxidants and essential oils. We believe in synergistic effect from diverse compounds in herb, rather than a single extract. We are proud and guarantee we do not use any extract or single substance.
Trees with healing essential oil.
Fir tree leaves provide valuable essential oil that is used in our anti-cough elixir. The fir trees grow on the remote hill along this beautiful blue Danube River.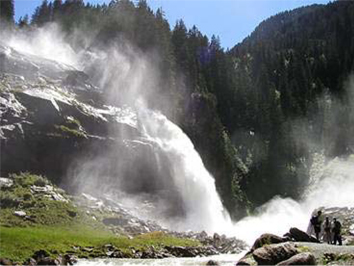 Water from the Alps.
We use fresh organic juices instead of water in our elixirs. Nevertheless, the water used for our manufacturing and herb infusion are directly from the Alps, pure, fresh and rich in trace minerals.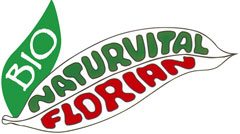 Naturally liquid!
because liquid substances are absorbed faster and easier by the body than solid matter such as capsules or powder.
Naturally complete!
because we process the whole plants and fruits in their natural state—they contain more diverse active ingredients compared to processed extracts or single substances. The whole is more than the sum of its parts.
Naturally without!
No water added !We use only direct and fresh pressed organic juices and purees, the best liquid for wellness.
No sugar added ! Nor any artificial sweeteners. Only the natural sweetness from fruits, barley malt and honey to soothe your throat.
No preservatives ! Naturally preserved by gentle pasteurisation (short time heating process) to preserve the potency and valuable properties in herbs and fruits.
No alcohol
No colourants or aromas
No artificial additives
No thickeners
Gluten-free and Lactose-free
Vegetarian friendly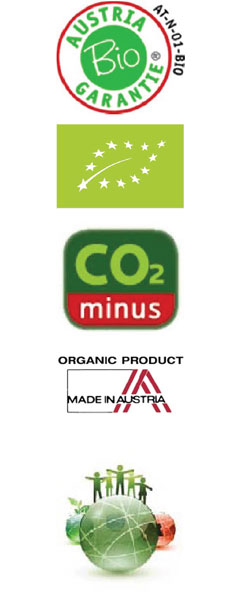 Naturally organic!
100% Organic & Certified by legislation of the European Union EU-VO 834/07. Organic quality is consistently controlled from cultivation to filling by Austria Bio-Garantie AT-BIO-301. Austria's organic certification criteria are even more stringent than the legal EU-standard!
Naturally sustainable! Conventional cultivation area in the size of a soccer field ties CO2 emission of a car ride of about 350,000 km. Organic make a difference.
Naturally Austrian! Regionality and seasonality are important to us. Austrian suppliers are our first choice!
Naturally social responsible! A great part of our products is made ready by the Austrian aid organisation for disabled people!