More info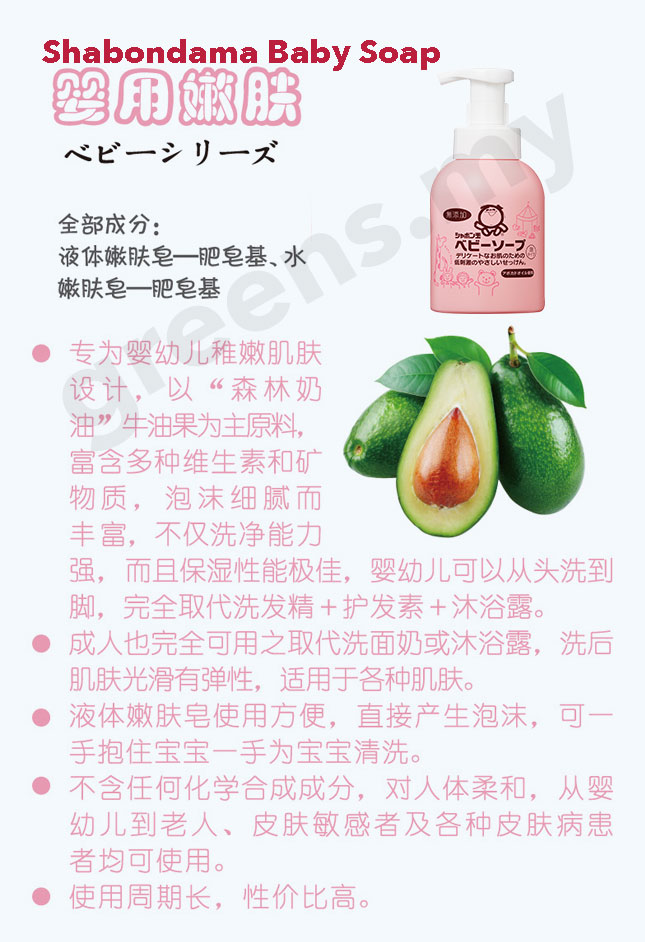 Volume:400ml
Ingredients: Palm Kernel Oil, Sunflower Oil, Avocado Oil, Potassium Hydroxide
Newborn Baby's skins are often soft and sensitive. Shabondama Baby Liquid Soap is an additive-free baby liquid soap that delicately cleanses baby's skins. Starting from your moment with Shabondama Baby Liquid Soap has unconsciously taught your child the first unspoken lesson to protect our environment and earth.
With Shabondama Baby Liquid Soap, be rest assured that you can just sit back and relax to see your baby enjoy the best soap cleansing with smiles on their face every day.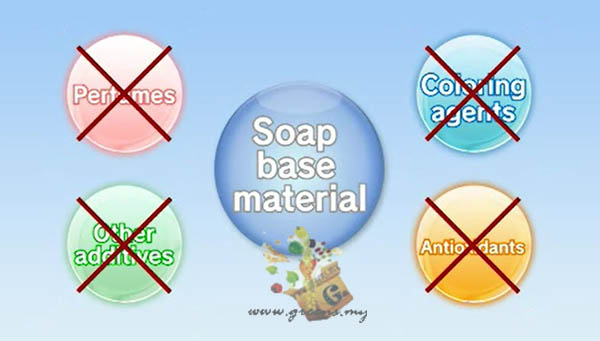 Usage Instructions:
Wet your baby's body and lather between the hands.
       Tentatively, you may opt to use sponge to form the lather.
Apply it to your baby's body & step into shower.
Note: This product can be used for baby's hair, face and body washing.
Caution: Shabondama Baby Bar Soap does not formulated with tear-less formula. Please avoid eye area when you use it to bath your baby.